About XLERATOR
FINALLY, FAST AND EFFECTIVE HAND DRYER IS SAVING TIME AND MONEY!



"Time to Throw in the Towel!"
FAST! Dries Hands Completely in 10-15 Seconds
Excel's research team has developed the XLERATOR® with patented technology that delivers three-times-faster hand drying performance. Conventional hand dryers take from 30 to 45 seconds to get a user's hands totally dry, and very few of us are willing to wait that long. With the automatic sensor-activated XLERATOR, not only do your hands get dry in 10 to 15 seconds, but consumer test participants report that their hands also felt warm, soft and really dry. Listen to what people are saying and customer testimonials.

Uses 80% Less Energy
Not only does the XLERATOR dry hands in one third of the time required by conventional hand dryers, our hand-drying system is designed to run on 15-amp service (making it great for older buildings). The combination of these two factors results in 80% less energy cost per use vs. conventional hand dryers. Read more..

® Approved and Qualifies for LEED® Credits
XLERATOR is the first hand dryer to achieve GreenSpec approval because it meets a number of GreenSpec standards; conserves energy, has low maintenance requirements and reduces waste. XLERATOR also helps your facility qualify for LEED (Leadership in Energy and Environmental Design) Credits under EA Credit 1 (optimize energy performance) and EA Prerequisite 2 (minimum energy performance). EA Credit 1 is now a mandatory credit for any LEED certified facility.
Read more..

95% Cost Savings vs. Paper Towels

Converting to the XLERATOR hand dryer will result in more than a 95% savings vs. paper towel costs. (avarage towel cost is 0,02-0,035 euro cents. In addition to paper towels, the following costs are also eliminated: ordering, storing, replenishing, collecting and disposing of bacteria-laden paper towel waste. Read more..

Calculate your cost savings here..

Setting a New Standard
After six years in the marketplace, the XLERATOR hand dryer has received numerous awards and designations, appeared in case study articles done by prestigious trade publications, and been featured on national television programs! Because of its proven performance and customer satisfaction, XLERATOR is being specified in many high-profile facilities and has become... THE NEW INDUSTRY STANDARD!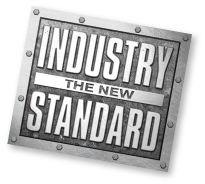 Why to buy XLERATOR®
?

XLERATOR Specifications
Interviewing manufacturer (article, video)
Youtube videos
Your cost savings? Calculate here ...